Education
Ph.D.
2012–today
University of Passau
Computer Science
Thesis: "Feature-Based Analysis of Open-Source Software Projects: Structure, Coordination, and Evolution"

(working title)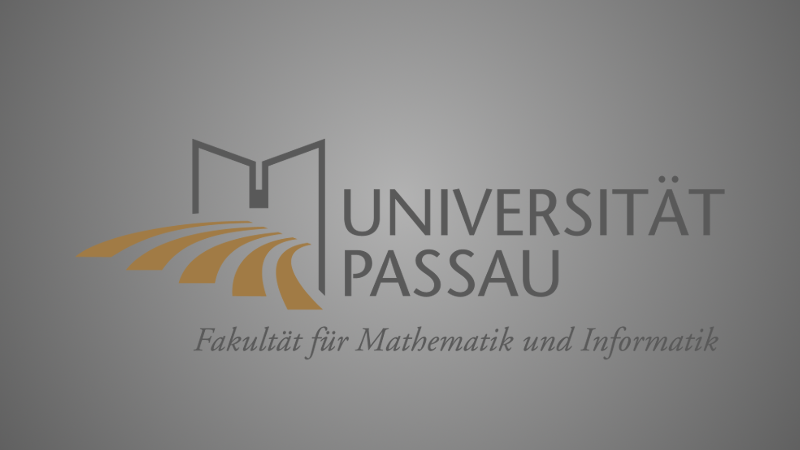 Master of Science
2010–2013
University of Passau
Computer Science
Thesis: "Experiments on Type Checking of Software Product Lines"
Bachelor of Science
2007–2010
Leuphana University Lüneburg
Computer Science
Thesis: "Konzeption und Nutzung funktionalspezifischer Software"
Programming
Languages, Tools, and Technologies
Expert
R

Python

Java

HTML5

CSS3

Git

packrat

Gradle

JetBrains IDEs

GitHub

Bitbucket

GitLab
Advanced
Spring

JavaScript

PHP

.NET

C#

Bash

SQL

XML

LaTeX

UML

MySQL

JUnit

Lombok

Hibernate (JPA)

Apache HTTP (LAMPP)

Subversion (SVN)

Apache Ant

virtualenv

VBA
Basics
C

C++

PostgreSQL

HSQLDB

SQLite

Java EE

GWT

JSP

Client/Server
Project Participations
GitHub
GitHub Profile
Wanna check out some of my projects? Then go over to my profile at GitHub!
coronet
The R library for configurable and reproducible construction of developer networks


Codeface
Framework and web frontend for analysing technical and social aspects of software development, powered by
UI5 Test Recorder
A point-and-click adventure for your UI5 tests, with test code for OPA5, UIVeri5, and TestCafé.
cppstats
Measure the use of the C preprocessor in your project and perform several analyses.
FeatureBite
Doing it differently: Feature-based composition of feature modules!